On October 7, 2023, Tamil Rights Group (TRG) opened its new Canadian headquarters at 7 Eastvale Drive, Unit 201 in Markham, Ontario.
In addition to the office opening, TRG also unveiled the new Maheswary Nadarajah Tamil Rights Reference Library in honour of the late Mrs. Maheswary Nadarajah, the first female president of the Tamil Eelam Society of Canada (now TESOC Multicultural Settlement and Community Services). The library was opened with donations from several members of the global Tamil diaspora, most notably from the family of the late Dr. Winston Panchacharam (USA).
The event was attended by several elected officials from across different orders of government, including:
The Honourable Mary Ng, Minister of International Trade, Export Promotion, and Investment, Government of Canada
MP Shaun Chen (Scarborough North)
MP Melissa Lantsman, Deputy Leader, Official Opposition of Canada
MPP Doly Begum, Deputy Leader, Official Opposition of Ontario
MPP Andrea Hazell (Scarborough—Guildwood)
Councillor Juanita Nathan, City of Markham
Councillor Isa Lee, City of Markham
Councillor Brad Bradford, City of Toronto
Trustee Neethan Shan, Vice Chair, Toronto District School Board
Trustee Yalini Rajakulasingam, Toronto District School Board
Trustee Anu Sriskandarajah, Toronto District School Board
TRG also received greetings from:
The Honourable Pierre Poilievre, Leader of the Official Opposition of Canada
MP Garnett Genuis (Sherwood Park—Fort Saskatchewan)
MP Jennifer O' Connell (Pickering—Uxbridge)
MPP Logan Kanapathi (Markham—Thornhill)
MPP David Smith (Scarborough Centre)
His Worship Frank Scarpitti, Mayor of Markham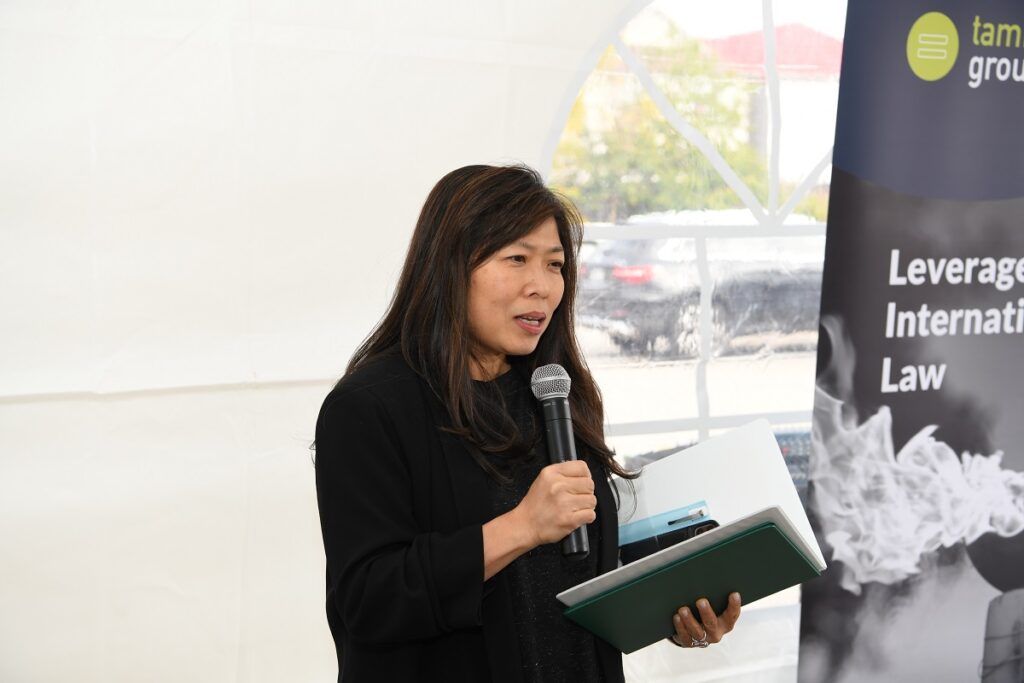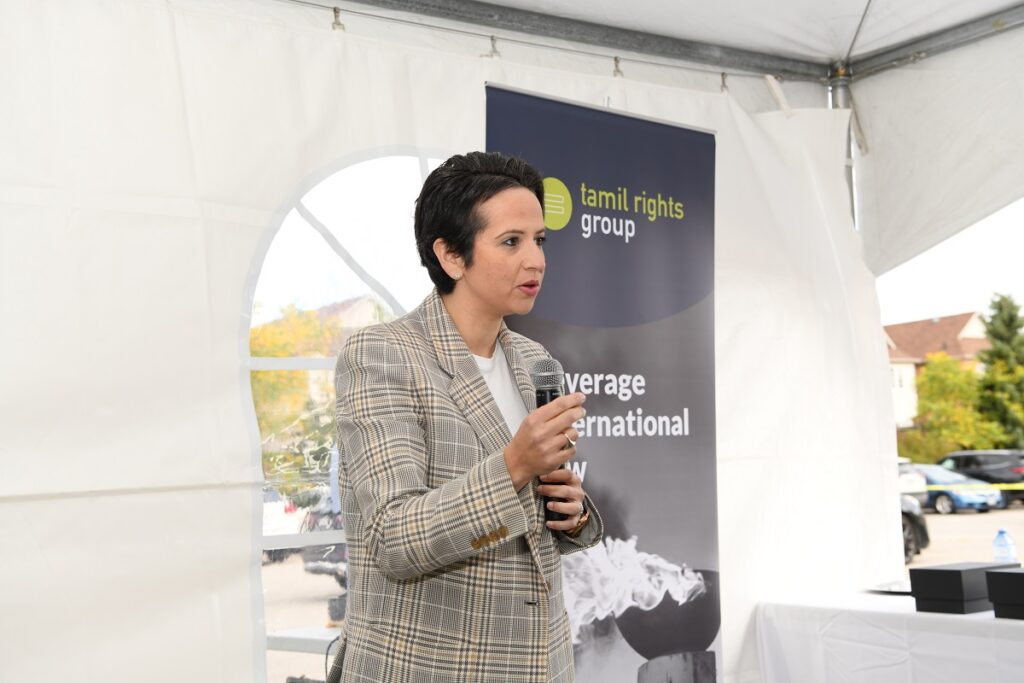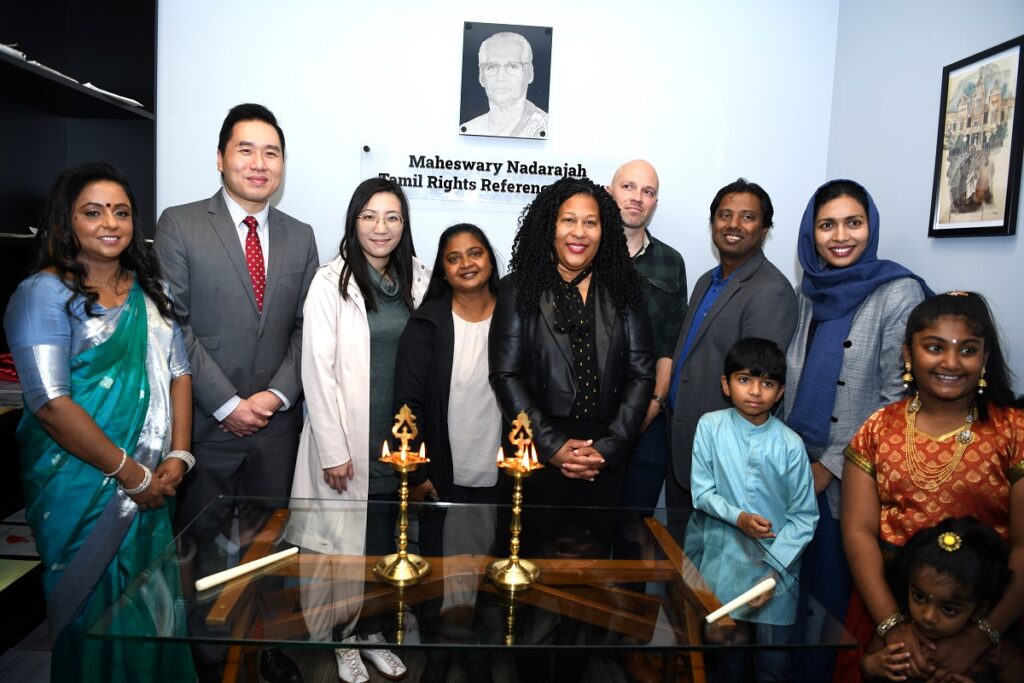 In addition to elected officials, several community organisers, leaders, and other special guests graced the occasion, including:
Rev. Fr. Dr. Joseph Chandrakanthan, Associate Professor, University of Toronto
Roy S. Ratnavel, Author, Prisoner #1056
Ram Selvarajah, President, Peel Regional Labour Council
Sam Sangarasivam, Former Minister, Transnational Government of Tamil Eelam
Uma Karthigeyan, Lawyer, Blumbergs P.C.
PC Haroon Siddiqui of the Toronto Police Service and officers Ahmed Alafranji and Socia Naccarato from Peel Regional Police
Members of the late Mrs. Maheswary Nadarajah Family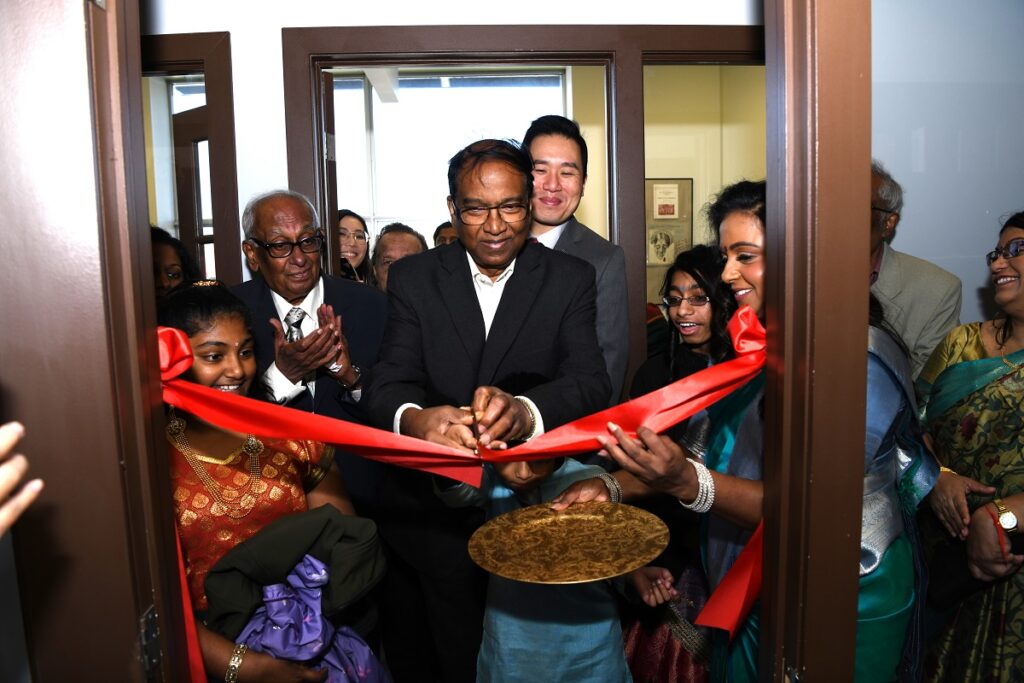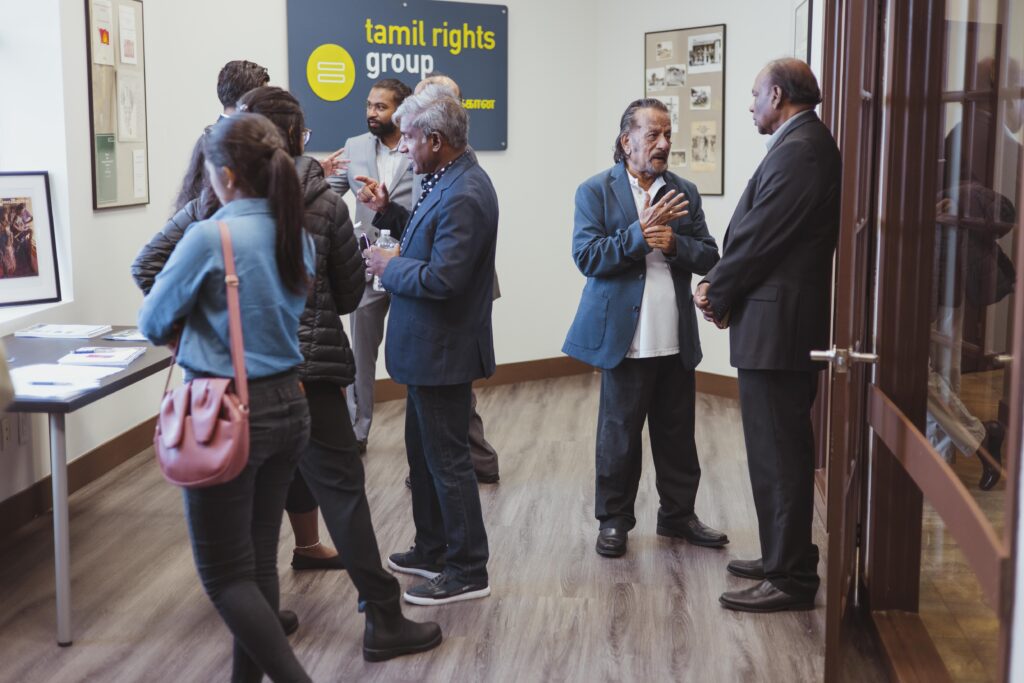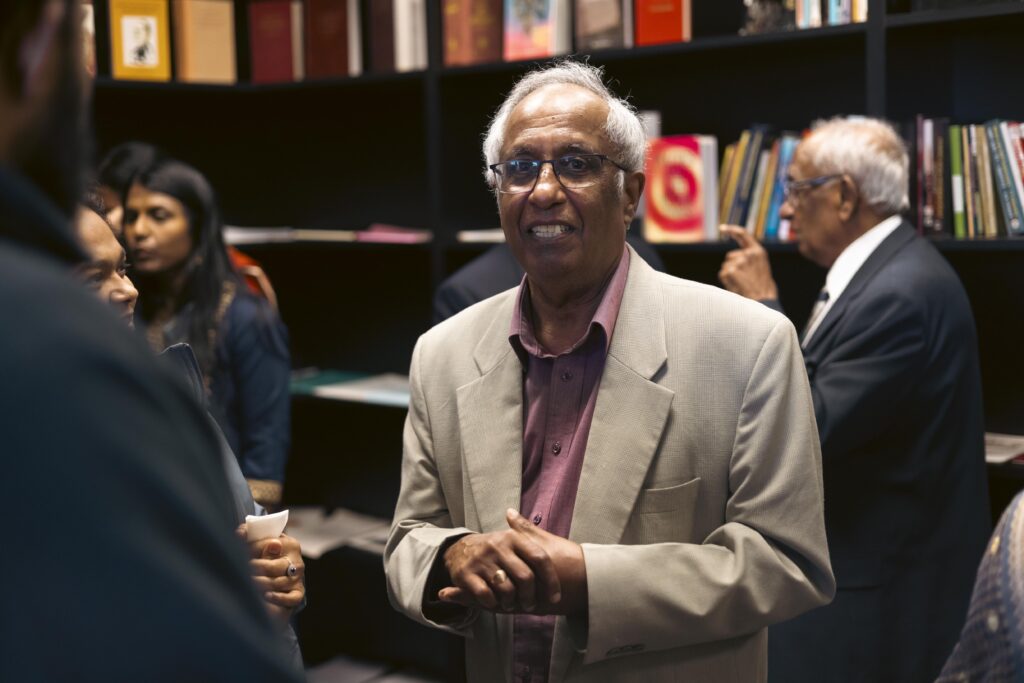 The event also saw Tamil Rights Group bestow its inaugural Tamil Rights Defenders Award to David Matas, C.M., Chair, Human Rights Action Group and Sarah Teich, Senior Fellow, Macdonald-Laurier Institute, both whom continue to serve as legal advisors to TRG.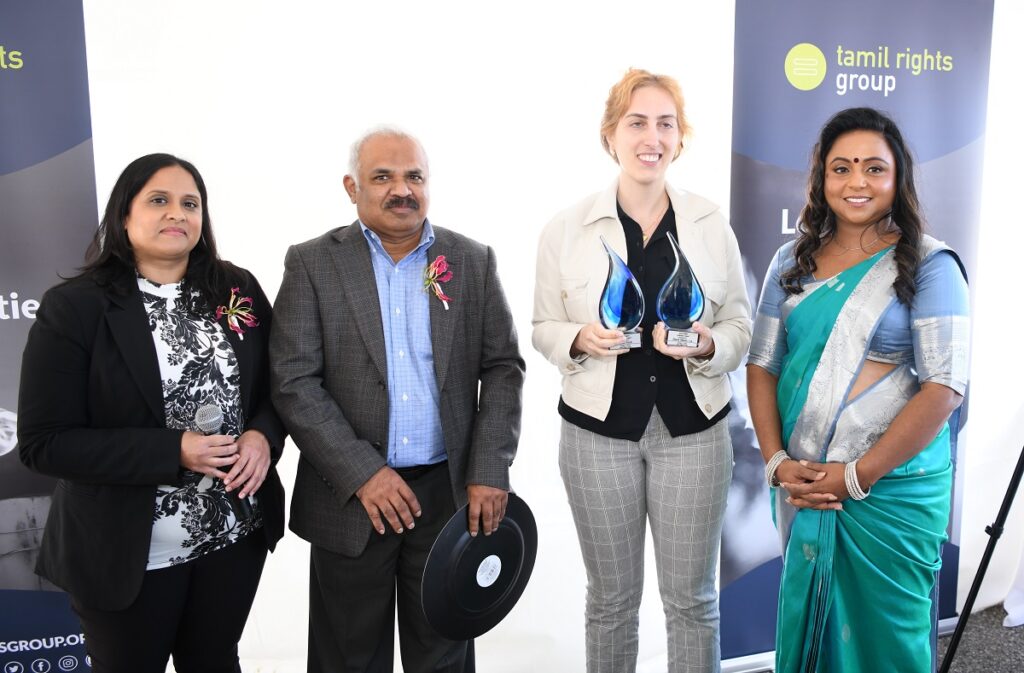 The event was widely covered by Tamil Canadian media, including the Tamil Mirror, Ninaivukal, Iyah4u, Easy 24 News, Tamil Event Photos, and Krishna Live Telecast.
_____________________________________________________________________________________________________________________________
For all enquiries: Katpana Nagendra, General Secretary and Spokesperson | [email protected] | + 1 (778) 870-5824