தமிழர் உரிமைக்கான குழுமமானது 1970கள் முதல் இலங்கையிலே தமிழர் உரிமைகளுக்கான போராட்டத்தில் நேரடியாக ஈடுபட்டிருந்த தலைமைகளை ஒன்றிணைப்பதோடு, அடுத்த தலைமுறைச் செயற்பாட்டாளர்களுடன் தொடர்ச்சியைப் பேணவேண்டிய வரலாற்று முக்கியத்துவத்தையும் உணர்ந்துள்ளது.
நவரத்தினம் ஸ்ரீநாராயணதாஸ்
பொருளாளர்
President and Chair
Navaratnam Srinarayanathas is an experienced international business leader having built successful ventures in Sri Lanka, India, Bangladesh, Malaysia, United Kingdom, France, and Canada. His business interests have spanned a wide range of sectors from consumer-packaged goods to real estate and environmental conservation to sporting franchises. Under the Sri Kala International banner, Das has also produced Tamil-language films, the most notable of which was famed filmmaker Balu Mahendran's critically acclaimed "Veedu" which won the Best Tamil Film Award at India's 35th National Film Awards in 1988.
Das has been a passionate advocate for Tamil rights since the early 1970s when he was a political prisoner and survived torture at the hands of the Sri Lankan state. He is the inaugural President of Tamil Rights Group, an international advocacy not-for-profit focused on legal advocacy for justice, accountability, and a just political solution for Eelam Tamils. Das is also the Patron of the Srinarayanathas Foundation, a registered charitable private foundation in Canada.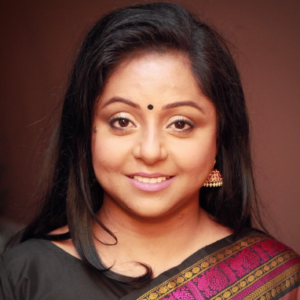 பொருளாளர்
செயலாளரும் பேச்சாளரும்
Katpana Nagendra migrated to Canada in 1985 after being displaced during the 1983 anti-Tamil pogrom while residing in Colombo, Sri Lanka. Since then, she has been a long-time advocate for human rights issues and strived to ensure accountability and justice for Eelam Tamils. She then returned for the first time as a member of the Tamil Student Volunteer Program (TSVP) internship program to teach English-as-a-Second Language at post-secondary institutes and local orphanages in and around Kilinochchi.
கற்பனா நாடுகடந்த தமிழீழ அரசின் தேர்வுசெய்யப்பட்ட முந்நாள் அங்கத்தவராவார். கனடாவின் பிரிட்டிஷ் கொலம்பியா மாநிலத்தைப் பிரதிநிதித்துவம் செய்த இவர், பொருளாதாரச் செயற்பாடுகள், சுற்றுச்சூழல் மற்றும் அபிவிருத்திக்கான அமைச்சராக நியமிக்கப்பட்டிருந்தார். தற்போதைய நாடுகடந்த தமிழீழ அரசின் செயற்பாட்டுச் சட்டகத்தை உருவாக்கிய தற்காலிக நாடுகடந்த தமிழீழ அரசின் அங்கத்தவராகவும் அவர் நியமனம் பெற்றிருந்தார்.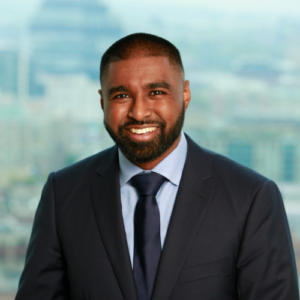 Haran Viswanathan is currently a senior associate in Baker & McKenzie's Transactional Group in Toronto, Canada. His practice primarily focuses on domestic and cross-border M&A, public and private financings, corporate re-organisations, regulatory compliance, and general corporate and securities law matters. Prior to his current role. Haran was in-house counsel for a global oil and gas company listed on the Toronto Stock Exchange.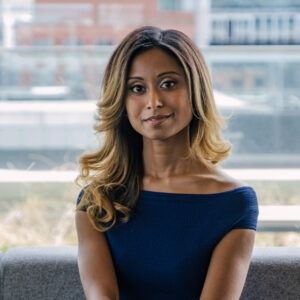 Janani Shanmuganathan is a partner at Goddard & Shanmuganathan LLP, a litigation boutique that practices criminal and regulatory law. She received her undergraduate, Masters degree in Criminology, and her law degree from the University of Toronto. Janani regularly appears at the Ontario Court of Appeal and has been counsel at the Supreme Court of Canada on several appeals. In addition to criminal trials and appeals, Janani does regulatory work, defending professionals subject to investigations and disciplinary proceedings. Outside of the courtroom, Janani lectures at legal education programs on trial and appellate advocacy and is an adjunct professor at Osgoode Hall Law School. She is also on the board of directors of the South Asian Bar Association, a member of the Pro Bono Inmate Appeal Program at the Ontario Court of Appeal and volunteer duty counsel with the Law Society of Ontario.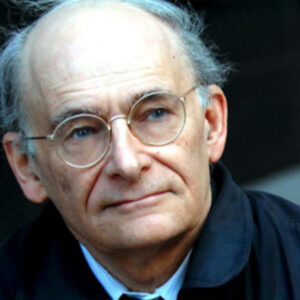 External Senior Legal Advisor
For more than four decades, David Matas has been dedicated to defending the rights of society's most vulnerable members. A lawyer and recognized authority on human rights, immigration, and refugee law, he has had a marked impact on the evolution and expansion of these fields in Canada and abroad. David has been a valued advisor and human rights observer for the Canadian government and has been sought out for his expertise by several human rights organizations, such as Amnesty International Canada, the Canadian Council for Refugees, and the International Commission of Jurists. He was appointed to the Order of Canada in 2009. David is also a co-founder of the International Tamil Refugee Assistance Network.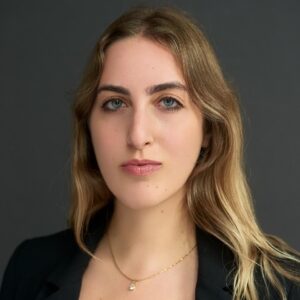 Sarah Teich is a Canadian attorney, consultant and author based in Toronto, Canada. She holds a Juris Doctor degree from the University of Toronto, an M.A. (magna cum laude) in Counter-Terrorism and Homeland Security, and undergraduate degrees in Psychology and Sociology from McGill University. She has also studied law at the National University of Singapore. Sarah has held research positions at the Munk School of Global Affairs (Toronto) and at the International Institute for Counter-Terrorism (ICT) in Israel. She has worked on classified projects for the International Criminal Court (ICC) in The Hague and led a Canadian National Security Working Group delivering policy submissions to the Parliament of Canada. Her current research focuses on international human rights law and national security law and policy. Sarah's current affiliations include the Canadian Coalition Against Terror (C-CAT), the Canadian Security Research Group (CSRG), and the International Counter-Terrorism Review (ICTR).
Our directors provide leadership to several functional areas of the organisation, including Research & Policy, Membership, Partnerships, and Public Affairs led by subcommittee chairs based in Australia, Canada, Germany, United Kingdom, and United States.
There are also additional Country Coordinators who are adjunct directors of the organisation and provide regional leadership.